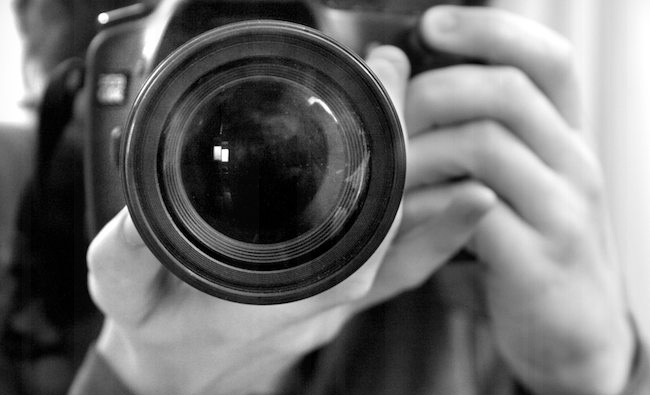 This game is made to be played in a small space : a plain dark room is the ideal game space.
This a game for two players. The first is a photographer and the second her model. It doesn't matter if the characters are men or women.
There's no need for an organizer. The two players can follow the instructions below and play.
The game lasts one hour or so but can as well lasts 4 hours if you want to.
Game's content
During the game the photographer is going to shoot (take pictures of) the model. The photographer 'll have the inititative during the game and the other player 'll follow her instructions.
The end of the game
The game 'll end when the person playing the photographer 'll decide that the shooting is over.
The one playing the model can also indicate she wants to end the session by asking if she can see the pictures. The photographer 'll refuse but then end the session. It's a code.
Aim of the game
This larp aims at setting up a game of attraction, intimacy or complicity. There's no story and the players won't try to accomplish a performance. You play for yourself and for your partner.
This game is a feel-good game, that give you an alibi to play a sensual meeting of two people.
You can download the game here